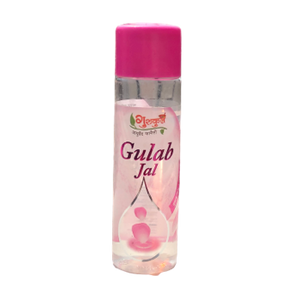 Prepared from pure rose petals (Gulab), this liquid is a perfect addition to your skincare routine. It helps to balance the PH of the skin and controls Acne. Being prepared from all natural ingredients, this is great for sensitive skin and helps to refresh you skin from the first application. Not only this, the Gulab Gal makes a great addition to your hair and lip routine.
You can use Gurukul Gulab Jal as a skin Toner to hydrate the skin and sooth any irritations. It's completely natural and harmless and has a satisfying rose scent. 

How to Use: 
Take appropriate amount on a cotton pad and apply on face. It can also be applied on sunburns all over the body.
Size - 100 ml